TEAM
Samuel R. Sutton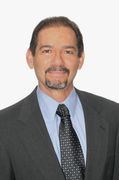 Sam Sutton is President of Sutton Properties, Inc and has more than 30 years experience in the acquisition, development and renovation of community and factory outlet shopping centers throughout Florida. Among his legacy projects over the past decade is the creation of the 73-acre Lake Buena Vista Resort Village & Spa, a 500 unit luxury condominium hotel and premium outlet center located in Orlando, Florida near the Walt Disney World Resort. His earlier projects include Florida community shopping centers and office complex in Volusia and Pinellas counties, industrial park in Lee county and the management of multifamily properties nationwide.
Robert Sutton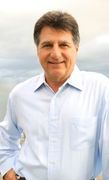 Robert Sutton is Vice President of Sutton Properties, Inc. He has been engaged in commercial property management, and development and leasing of retail centers throughout Florida. As a principal, Robert has renovated, leased and developed neighborhood and community centers, attaining excellent occupancy levels and developing long-standing leasing relationships with Publix, Walgreen's, CVS and Bealls department stores. His development work with Lake Buena Vista Factory Stores has secured in national tenants such as Nike, Gap, Phillips-Van Heusen brands, Guess and Vanity Fair. Robert's early career experience includes multifamily leasing and management in Texas, Tennessee, North Carolina and Florida.
Kim Ellis
Kim Ellis brings with her more than 25 years of diverse experience in commercial real estate marketing and management in both the business to business and business to consumer segments. Employing an integrated approach to leasing, property management, marketing and development services, she is committed to maximizing asset value for institutional and private equity clients, joint venture partners and the communities that she serves. Kim's broad base of retail real estate experience provides her with the unique abilities of risk assessment, financial planning and budgeting, project management and marketing strategies all under an aegis of a sales perspective.
Larry Cohen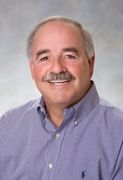 Larry Cohen is the Senior Vice President for the Lake Buena Vista Resort Village & Spa and the Lake Buena Vista Factory Stores located in Orlando, Florida. Larry's 35 years of experience in development, sales & marketing and condo/resort operation led him to Sutton Properties, where he just celebrated his sixteenth year with the company.
Jim Soble
James B. Soble is a Shareholder in the Tampa office of Gunster, Yoakley & Stewart, P.A. concentrating his practice in commercial real estate, development, financing and leasing with extensive experience in land acquisitions, sales and construction and title issues. Clients include private and corporate retail, office, hospitality developers and state and regional financial institutions.
Ofer Fridfertig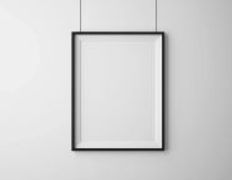 Ofer Fridfertig's 25 year career has been in engineering, design, development and management of major projects throughout North America. After practicing as a Licensed Professional Engineer for 12 years, Ofer transitioned to the development and management arena. Since 2006, Ofer Fridfertig has been engaged in the development of the Lake Buena Vista Resort Village & Spa, overseeing the work of architects, engineers, general and sub-contractors and interfacing with governmental and regulatory agencies.
Mike McQuarrie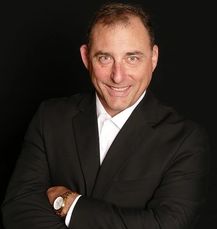 Mike McQuarrie has spent his entire career working with developers of all sizes to realize their objectives. Educated in Civil Engineering at the University of Central Florida, Mike has over 25 years of experience in design engineering, project management, planning and land acquisitions. Expertise in zoning, permitting, and environmental sciences allows Mike to see the potentials and pitfalls of commercial and residential development. Careful oversight of consultants and contractors provide timely, efficient and cost-effective projects.
Ed Joswiak